An award winning film about rape, war and women showed at Cinemax in 1996 and 97 and at CBS 60 minutes in 1996 and awarded two EMMY awards in 1998. Film debut was in New York in 1996 at the International Human Rights Watch Film Festival winning Nestor Almendros Award. Time magazine wrote about the film: "a riveting new documentary"

WAR CRIMES AGAINST WOMEN

aka

CALLING THE GHOSTS

The story is of Jadranka Cigelj and Nusreta Sivac, childhood friends and legal professionals, who lived lives of "ordinary modern women" in Bosnia (Prijedor), until their neighbors raped and tortured them in a concentration camp (Omarska). Following the release of the movie, they have completed a 25-city American tour as part of an Amnesty International effort to apprehend the indicted war criminals. More.
Filmmakers Mandy Jacobson [Karmen and Mandy interviewed by Film Nation at Planet Lunch] and Karmen Jelincic are recipients of two EMMY awards for filmmaking and a Nestor Almendros Award for their contribution to Human Rights as filmmakers. Click here for other awards. Go here for some RealAudio and RealVideo.

---
Calling The Ghosts: A Story About Rape, War and Women debuted on CINEMAX March 3, 1997 at 11:00 p.m. EST and re-broadcasts again in May. CINEMAX hosted special screenings of Calling The Ghosts with Ms. Cigelj and Ms. Sivac in Washington D.C. and Los Angeles in late February 1997. Earlier in February, HBO organized meeting of Ms. Cigelj and Ms. Sivac at Council on Foreign Relations in New York, with the Undersecretary of State for Human Rights, John Shattuck, Kati Marton, chair of Committee to Protect Journalists and her husband, Richard Holbroke, executor of the Dayton accord. More meetings and interview opportunity were scheduled for May 1997.
On Tuesday, Nov 19, 1996, Jadranka Cigelj and Nusreta Sivac, answered questions after the film at the Washington College of Law, American University. Ms. Cigelj and Ms. Sivac pressed the case against officials of Republika Srpska, the genocidal apparatus annointed by the Clinton administration at Dayton. These courageous women did so without witness protection and deserve financial and moral support. "Despite well-documented reports of the whereabouts of more than 34 indicted war criminals, there are currently over 67 at large, including Zeljko Mejakic, Jadranka Cigelj's accused torturer.
This film calls attention to this unconscionable situation: the international community must act now to capture these women's torturers.", said Mandy Jacobson, producer and co-director of the film.
Film is distributed in the U.S. by the Women Make Movies - (212) 925-0606 x366 - the nation's leading distributor of films and videotapes by and about women. Outside the U.S. for sales please contact:
Jane Balfour Films
35 Fortress Road
London NW5 1AD England

For more information about distribution and sales contact: Mandy Jacobson, Bowery Productions.
back to the top of the page
---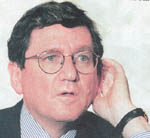 In fact, he is still walking free as of October 1998, despite the presence of thousands of NATO troops charged by the tribunal with his arrest around him. Richard Holbroke, embarassed by this fact, left the Emmy award ceremony, after Karmen Jelincic, an award recipient, reminded the public of that detestable sitiuation, as well as the U.S. familiar inaction in Kosovo.
return
---
Launched in 1995, the CINEMAX Reel Life documentary series showcases distinctive documentaries from around the world on a variety of subjects and has already won two Emmy Awards (for "Jupiter's Wife" and "The Dying Rooms") and a George Foster Peabody Award (for "The Dying Rooms").
return